Welcome to Bastien Dental
UPDATE 01/26/2021
BASTIEN DENTAL HAS MOVED!
We are so pleased to announce that Bastien Dental is now operating out of its brand new office space! Please note the change in address to: 3 PROPRIETORS DRIVE, UNIT 12, MARSHFIELD MA. We are located just behind the Roche Brothers Grocery Store and in the same plaza as the Mia Regazza restaurant. Come in and see us and learn about all of our enhanced safety features to help keep our patients and staff safe.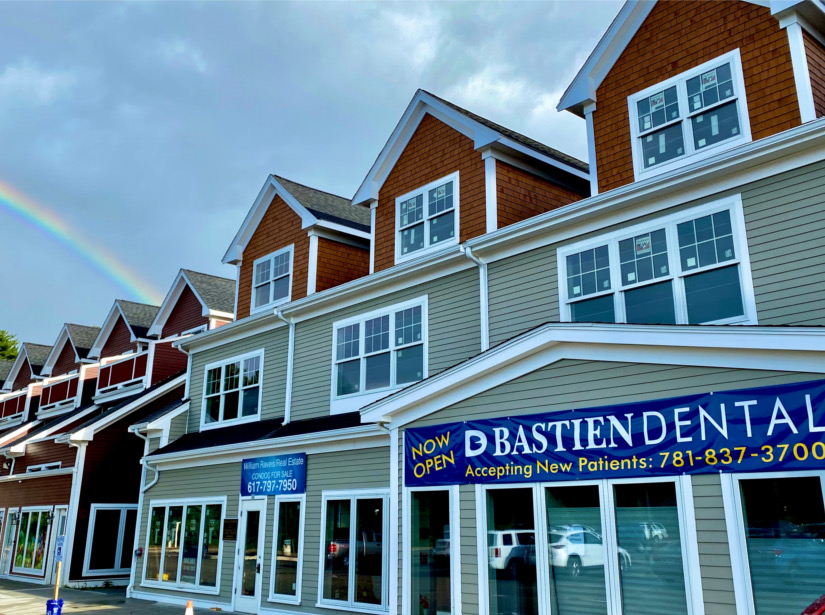 IMPORTANT COVID-19 INFO: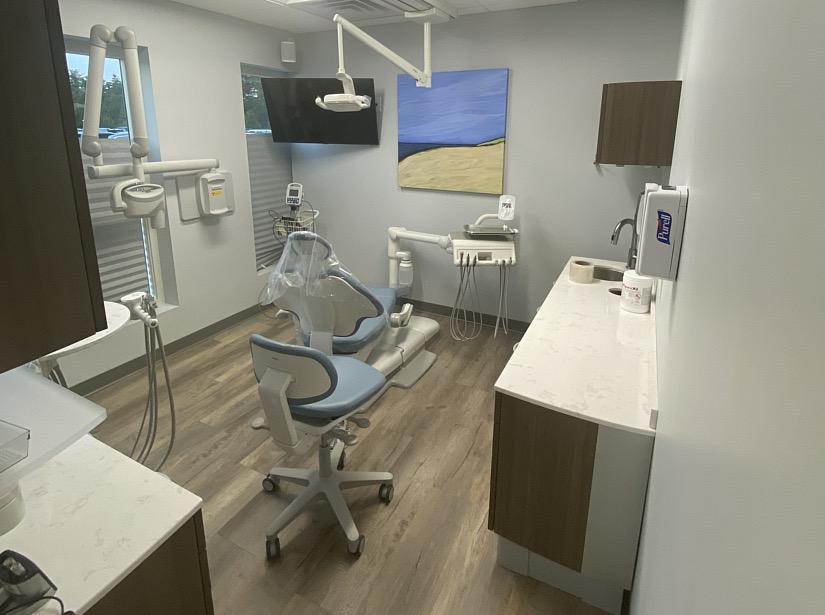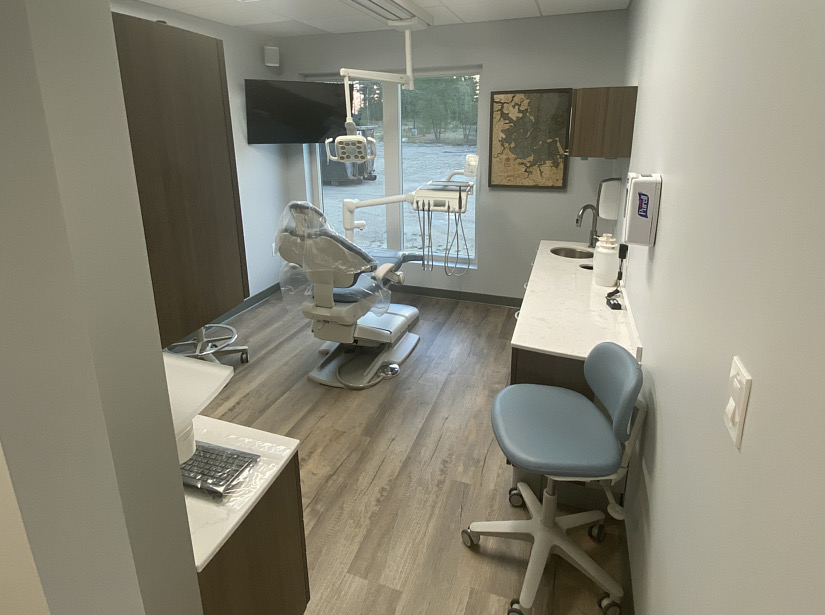 EVERY EMPLOYEE AT BASTIEN DENTAL HAS EITHER COMPLETED OR STARTED THE IMMUNIZATION PROCESS TO COVID-19. ALL VACCINE SERIES SHOULD BE COMPLETED T BY THE END OF FEBRUARY.
Bastien Dental is closely monitoring changing developments, science, and governmental recommendations from the Massachusetts Dental Society and the Commonwealth of Massachusetts. If you are a patient, please note the following:
Bastien Dental is currently open for preventative, restorative and emergency care, and is operating under enhanced screening and monitoring procedures, as the safety of the community and staff are of the utmost importance.
IF you have been exposed to a known COVID-19 patient, OR have traveled internationally OR from a "high risk" state as determined by Massachusetts:
https://www.mass.gov/info-details/covid-19-travel-order#quarantine-requirement-and-testing-options-
you are required to self-isolate for 14 days to ensure you have not contracted the virus.
Patients with the flu, flu-like symptoms, or loss of taste or smell should not come to the office and should reschedule their appointments to a later date. This includes things as simple as a sore throat, cough or fever, but especially loss of smell.
Bastien Dental is trying to do our part in keeping our community safe, while balancing the dental needs of our patients. If we limit our contact with others, especially in an environment like a dental office, we will slow the spread of this disease, which in turn will allow our health system to handle the load of sick people. If we are all sick at the same time, we may not be able to find critical medical care. Thanks for your patience, cooperation, and understanding.
---
WELCOME BACK LETTER, 05/25/2020
Hi everyone!
I hope this letter finds you and your family in good health. Like most of you, the team here at Bastien Dental has been thrown off course over the last 2 months. Unfortunately, we were advised by the Massachusetts Dental Society and the Commonwealth of Massachusetts to remain closed, with the exception of dental emergencies. To those of you who have pain, chipped or broken teeth, or who have suffered infections or declining gingival health, you have our sincerest apologies that we could not provide the same level of service that we strive to provide in normal times. But we have good news!
First, even though we can't yet return to normal business, we are starting our re-opening process by expanding the definition of dental emergencies. We have been seeing only life threatening, extreme pain, or trauma cases. But by the end of May, we are going to start seeing patients with loss of function, moderate pain, and some preventive needs. In short, if you have a dental problem, contact us for a consultation and possible appointment.
Second, we have been very busy since March, and I want to share with you several updates. Most importantly, we have been learning about COVID-19 and what it takes to minimize risk in dentistry. Infection control has always been a top priority, but we have worked hard to make our dental office even safer and have implemented several changes. We purchased A LOT of extra protective equipment, such as KN95 masks, face shields, gowns, and bonnets, and you can be sure that we will be using them when you see us. We may look like sweaty astronauts, but this greatly reduces the risk of infection for both you and our team. Also, we added shielding around the front desk, greatly improved office air filtration, and created easily disinfected surfaces by removing "clutter," including all magazines and all non-essential countertop items.
One of the most ambitious projects we took on was to nearly eliminate paper in our office. It is more environmentally friendly, it reduces the need for person to person contact, and it increases the speed of communication . To do this we upgraded to cloud-based computer systems, which required A LOT of training (a big thanks to my great staff!)
When you come back to Bastien Dental for the first time, you are going to notice some changes. By going paperless, we need to make sure we have all of your updated information in our new system. We will ask everyone to fill out new health histories and current contact information via web portals from home, or with an iPad in the office (and a photo, if it's okay!). Here are some additional changes:
You will receive a call, email or text with some screening questions. We ask that this is completed prior to your visit. You will be asked those same questions again upon arrival in the reception area.

Also upon arrival, we will ask you to use our hand sanitizer. And we will take and record your temperature with a touchless thermometer. If your temperature is over 100.4 F, you will be asked to reschedule.

We are limiting the office to 3 patients at a time during this early phase, and will minimize any patient to patient interaction. This means that for the first few weeks of opening, we will do our best to limit a single patient to the reception area, and will never allow more than two. Please call us at 781-837-3700 to confirm there is reception space for you. If not, we may ask that you wait in your car. Similarly, we may ask that you wait in the dental chair until check-out is free.
In the chair you will notice some new equipment, including devices that expand the use of our high speed suction, and expanded sterilization. We want to keep your mouth's moisture from entering the office airflow, and we have some very effective tricks up our sleeves. And every piece of equipment that goes near you has been sterilized, disinfected or is a new disposable.
Finally, we saved the biggest news for last. Literally. We are moving into an office 3x bigger! The new space is currently under construction and will be state of the art in every way, but especially for infection control. We feel very lucky that COVID-19 hit just before construction started, because it has given us time to adapt the design to best prevent the spread of this or other diseases. There will be no other dental office in our area better designed to the unique demands of these times, and we can't wait to show it off. Expect us to be in the new space by August, we will update you with more details as we get closer to moving. And don't worry, it's just around the corner from our current location.
Thank you for your patience during this challenging time. We miss you and can't wait to help make Marshfield and our surrounding community a healthier, happier, and safer place.
Sincerely,
David Bastien DDS
3 PROPRIETORS DRIVE, UNIT 12 | MARSHFIELD MA
---
OFFICE BIO
Since 1968, Bastien Dental has served families throughout the South Shore area with comprehensive dental care featuring a compassionate touch. Dr. David Bastien, Dr. William Olafson, Dr. Gill Bastien, and our team will help you take control of your dental health, and teach you the best ways to improve and maintain your healthy smile.
Our goal is to help you understand the importance of your teeth and mouth, their intimate connection to your overall health, and how to address your complete oral health needs. We believe that dental health is a gateway to complete wellness, and a beautiful smile is a gateway to self-belief.
To learn more about the services we provide or to schedule an appointment, please contact our Marshfield dental office. We look forward to welcoming you into our dental family.